Strip
and

Spank

In this naughty game, based on the classic game snakes and ladders with some extra kinky rules, two or more players race against each-other to reach tile 100 at the end of the board.

You may either play as couples or in a group.

When playing as couples, any real-life interactions will only occur between partners; when playing in a group, everyone is fair game.

Are you playing as or in ?
Add players
Add up to 8 players.
Select for each player their gender and whether they're playing as adominant or submissive.
1.
-
-
2.
-
-
3.
-
-
4.
-
-
5.
-
-
6.
-
-
7.
-
-
8.
-
-
Explanation
Players take turns throwing a single virtual dice, their character is then moved automatically on the board. When they land on a striptease tile they move higher up the board; when they land on a spanking tile they move down the board. First person to reach tile 100 is the winner.
When it's your turn, click the dice to the left of the board.
Striptease and spanking tiles will be explained in the history to the left of the board. These actions have to be carried out in real life while you play the game.
Throw the dice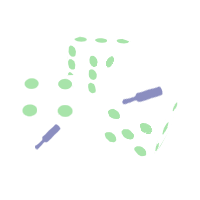 perverted games by K.C. Perrin © 2019